Baru2 ini saya ada semai 2 variety tomato yang jenis berbuah besar....satu tu grosse lisse dan satu lagi brandywine. Kedua2 benih ni di beli melalui diana Kebun bahagia bersama.
Di sebabkan saya semai 2 variety yang jenis besar...bila hilang tangging saya sendiri terkial2 mencari jenis variety tersebut.
Tapi dari pengamatan saya,saya target tomato brandywine memandangkan daun tomato agak besar (potato leaves)
Perlu tunggu dan lihat hasil nya nanti. :)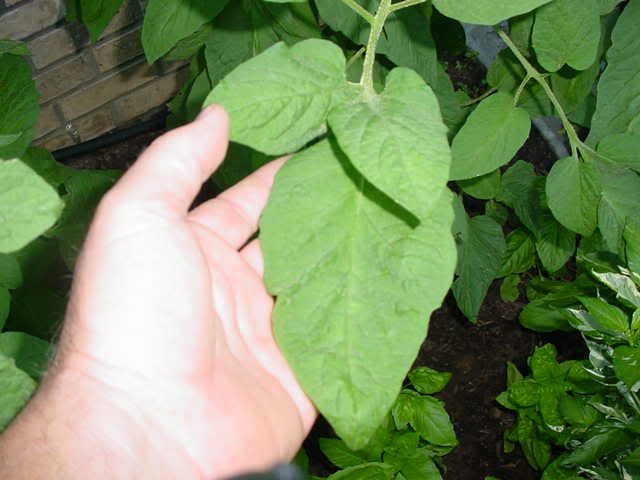 sumber: google
Brandywine (tomato)
From Wikipedia, the free encyclopedia
The Brandywine
tomato
plant is an
heirloom
cultivar
of the species, with large
potato-leaved
foliage and which bears large pink
beefsteak
-shaped fruit, popularly considered among the best tasting available.